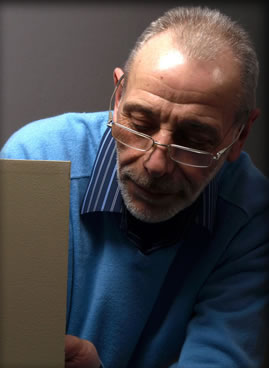 Miniature Mansions is run by John Payne who has a team of skilled craftsmen that can be called upon for those larger commissions.
John's experience in the industry spans almost 40 years. Since being professionally trained at one of the UK's leading model making companies, John has worked in architectural model making and on film and television projects. John launched his first hand-made dolls house (the Knightsbridge) at the Kensington Dolls house Festival in May 2009.
Since then, the demand for his durable-yet-delicate designs has grown and so has Miniature Mansions' catalogue.
John is a strong advocate of using resin mouldings: lightweight products that are robust and extremely easy to work with. By using resin as his base material, he can create finely detailed models that can stand the test of time.
John loves nothing more than talking about his passion and welcomes your enquiries, however big or small – so get in touch on 07786 397 871 or send an email.
---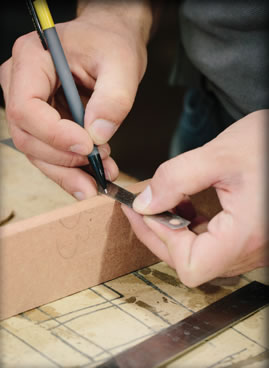 The Craft
By combining traditional skills and up-to-date technology, it's now possible to create some truly stunning models and mouldings for decorating a dolls house.
John possesses the two main skills required to create delicate, attractive finishes that are built to last:
Architectural model making: in order to stand the test of time and look the part, each element of the model's structure must be overseen by someone with experience in architectural model making.
Sculpting: they must also possess fine artistic skills to create mouldings and finishes that are perfect in every way.
John's combination of skills results in exquisitely detailed finishes that are truly the connoisseur's choice.